Studiosi della Fondazione IV
A key objective of the LIL Foundation's La Famiglia Scholarship Program is to support the next generation of Italian-American leaders as they continue to demonstrate the contributions still being made by individuals of Italian descent. This is the fourth in a series featuring past scholarship awardees fulfilling that objective.
Our Foundation Scholars have demonstrated academic prowess, many have developed successful business and personal careers, some have been outstanding athletes some combined talents in all of these areas. On such scholar-athlete is Brooke Lorber, a 2013 and 2015 recipient!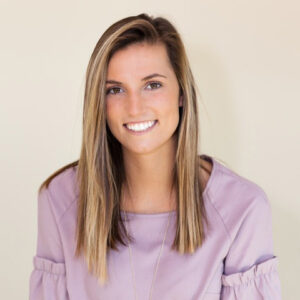 Brooke, who was sponsored by her Grandparents Fred and Joan Petrella, received her Bachelor's Degree in Marketing with a Minor in Communications from George Mason University in 2017. (Unfortunately, Brooke's Grandfather, Freddie Petrella, passed away in 2018. Her Grandmother, Joan, continues as a Lodge member.) During her college years, she combined her academic and athletic skills to be the three-time recipient of the Provost's Scholar-Athlete Award with a 3.75+ GPA! She was, also, selected to the Lacrosse All-Conference and All-State Academic Teams, tutored in Finance and was awarded the school's 2017 Excellence in Marketing award!
Rather than follow a more traditional Marketing path after graduation, Brooke moved to Charleston and joined a law firm as a Marketing Associate where she created marketing materials and assisted in digital advertising efforts. She later transitioned into the Marketing Technology (Mar Tech) field and joined a start-up company, Mura Software, as Customer Success Manager providing cloud-based, API driven (Application Programming Interface) services. Since August, 2021, she has worked with Intellimize, another start-up Technology company that allows autonomous modifications to client websites utilizing AI (Artificial Intelligence)! Intellimize is based in California while Brooke works with clients, internationally, from her home in Charleston, South Carolina. Again, not your traditional Marketing career path!
And, her Lacrosse interest? Brooke has served as Associate Director of the Pride Lacrosse Club and Varsity Head Coach at Pinewood Prep High School. She currently coaches for the Team Coastal Lacrosse Club in Charleston and will be traveling the east coast with her team this summer!
And, still, she finds time to plan a Fall 2023 wedding with her fiancé, Cameron!
Certainly, an energetic and eclectic life! How does she do it all? According to Brooke, she believes that "everyone should build a life from which they don't need a vacation"! She thanks the Lodge for its support and fondly remembers volunteering with her family at St. Leo Church Festivals serving Chipparelli salads!
We are proud to have played a role in Brooke's success as are all Lodge Scholarship Program supporters! And, as to the Foundation's objective? Ancora una volta, missione compiuta!
– Tony Montcalmo